The NSF Ocean Observatories Initiative Facility Board (OOIFB) is seeking applications for those willing to serve on its Data Delivery and Cyberinfrastructure Committee (DDCI). Applications are due 24 June 2020.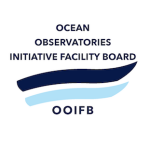 OOIFB established the DDCI Committee in late 2018 to help ensure timely and reliable access to high-quality Ocean Observatories Initiative (OOI) data. The DDCI Committee provides recommendations to the OOIFB on policies and practices that will lead to more efficient and effective use of OOI data by scientists and other potential users. The Committee provides critical reviews of OOI's data delivery and cyberinfrastructure plans, identifies short-term priorities, and suggests longer-term strategic actions.
The DDCI Committee is soliciting applications to fill one open position to fill the remainder of an unexpired term.  The appointment will be effective starting in July 2020 and run through September 2022.  The selected individual will be eligible to serve a second three-year term. The DDCI Committee holds at least one in-person meeting per year and one web conference each month.
Typical tasks of the committee may include, but is not limited to, the following:
Keeping abreast of the functionality of the entire OOI data delivery system and evaluating the status of data ingestion and availability.
Understanding the variety of data delivery needs of the ocean science community.
Making recommendations on effective mechanisms for facilitating data delivery.
Evaluating potential new modes of data access for the science user.
Engaging with the OOI Data Delivery Manager regarding the priorities of the OOI cyberinfrastructure groups.
Scientists with experience using scientific observing systems such as OOI, as well as those with experience in successfully delivering data from large-scale multi-sensor observing systems to scientific users are encouraged to apply.  Representation from the OOI early career science community is particularly needed at this time.
Applications should be submitted to Annette DeSilva, at the OOIFB Administrative Support Office (desilva@ooifb.org), and must include a letter of interest and an academic CV.  Applications are due by 24 June 2020. The DDCI Committee will review the applications, giving due consideration to the qualifications of applicants, and the maintenance of career level, disciplinary, and regional balance on the Committee.
For more information about the DDCI Committee and its activities, please visit the OOIFB website or contact Tim Crone, DDCI Committee Chair (tjcrone@gmail.com).