What is OOI?
The Ocean Observatories Initiative (OOI) is a science-driven ocean observing network that delivers real-time data from more than 800 instruments to address critical science questions regarding the world's oceans. 
Funded by the National Science Foundation to encourage scientific investigation, OOI data are freely available online to anyone with an Internet connection. 
Interested in helping decide if, and if so, where the Pioneer Array might be relocated? Application deadline to participate is 31 January. Details here.
OOI brings data to your doorstep, without ever having to go to sea. Opportunities exist to customize its data, by adding instruments or platforms to the existing infrastructure, proposing additional sampling, participating in cruises, or simply exploring real-time data to answer scientific questions.  Explore the ways you can participate in the OOI.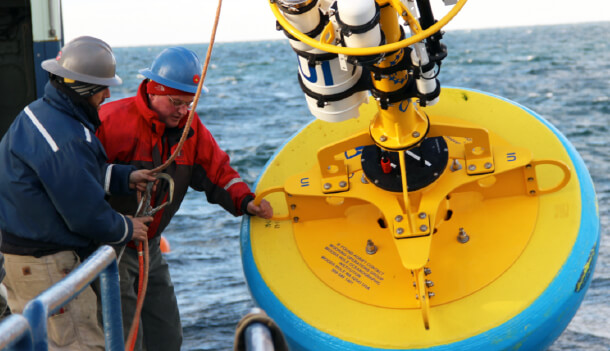 Sustained data to power your research