What is OOI?
The Ocean Observatories Initiative (OOI) is a science-driven ocean observing network that delivers real-time data from more than 800 instruments to address critical science questions regarding the world's oceans. 
Funded by the National Science Foundation to encourage scientific investigation, OOI data are freely available online to anyone with an Internet connection.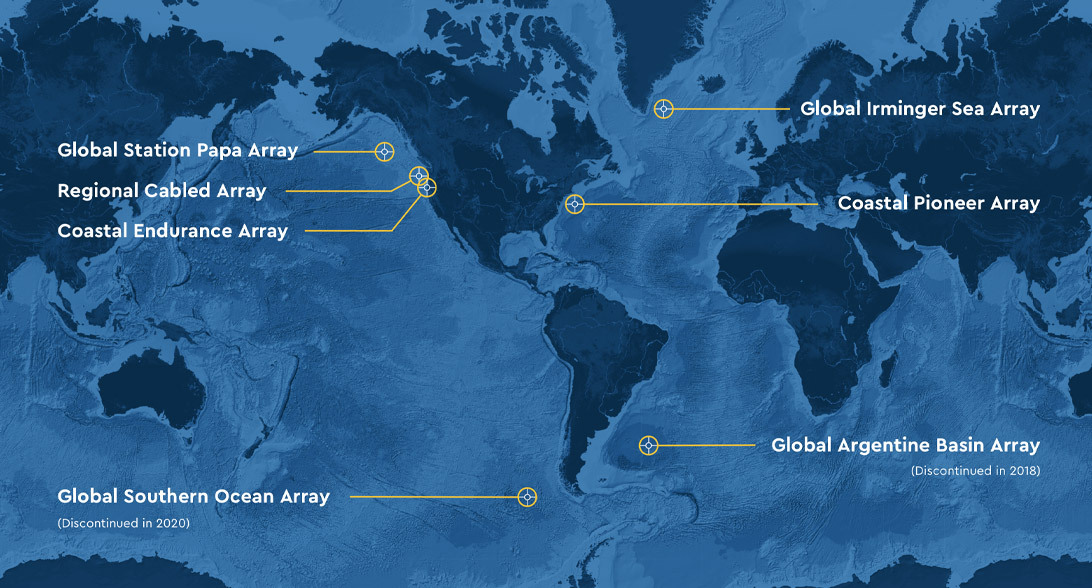 The OOI has three major observatory elements linked together by instrument, infrastructure, and an information management system.
Global Ocean Arrays
Regional Cabled Arrays
Coastal Arrays
California sea lions take refuge on a Coastal Endurance Array mooring.  These sea lions can weigh up to 1,000 pounds. Two of four solar panels, which help power equipment on the mooring, can be seen. One is vertically oriented next to the wind turbine.  The other is on the buoy deck to the right of the rightmost sea lion.
OOI brings data to your doorstep, without ever having to go to sea. Opportunities exist to customize OOI data by adding instruments or platforms to the existing infrastructure, proposing additional or modified sampling, participating in cruises, borrowing OOI equipment, or simply exploring real-time data to answer scientific questions.  Explore the ways you can participate in the OOI.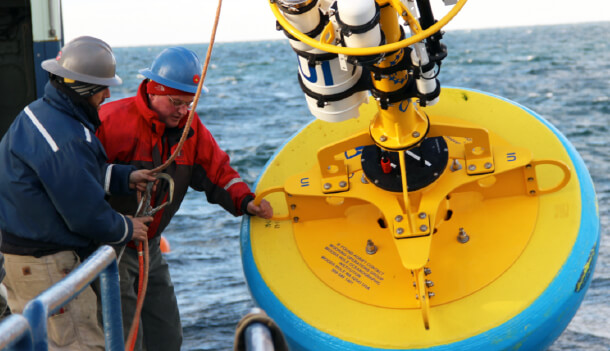 Sustained data to power your research