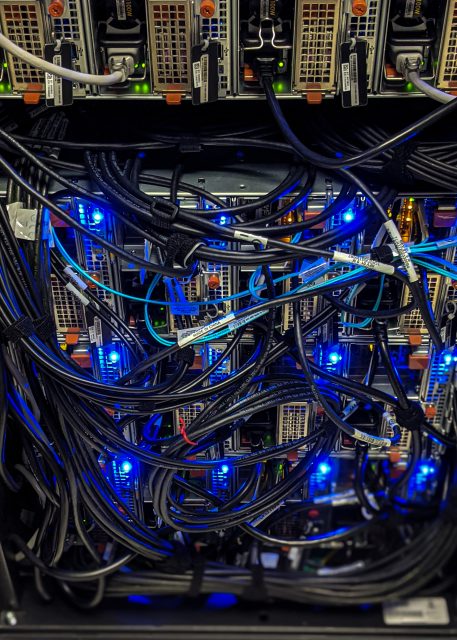 It's official. As of Friday 30 July 2021, OOI data are now being stored and served on their new Cyberinfrastructure housed at the OOl Data Center at Oregon State University (OSU).  The transfer of data from Rutgers, the State University of New Jersey, has been in the works since last October, when OSU was awarded the contract for the center.
"The transfer of 105 billion rows of data was nearly seamless, which attests to the collaboration between the OOI technical and data teams, said Jeffrey Glatstein, OOI Data Delivery Lead and Senior Manager of Cyberinfrastructure.  "It literally took a village and we are grateful to the marine implementing organizations at the University of Washington, Woods Hole Oceanographic Institution, and Oregon State University for their part in making this transfer happen while data continue to be collected 24/7."
OSU Project Manager Craig Risien added, "July 30, 2021 was the culmination of about ten months of working with our Dell EMC partners, the OOI Marine Implementing Organizations, and the OOI Cyberinfrastructure team to deliver a state-of-the-art and highly extensible data center to meet OOI's present and future data handling needs. We are very pleased with how the data center migration project has proceeded, thus far."
[feature]
[caption id="attachment_21888" align="aligncenter" width="519"]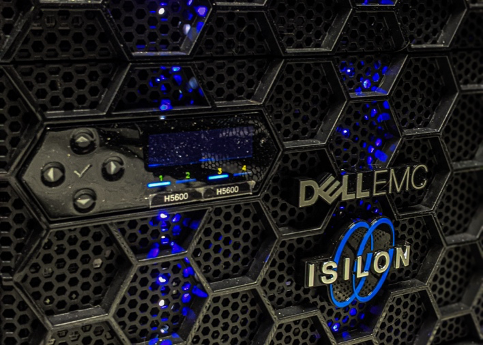 The primary repository of OOI raw data is the Dell EMC Isilon cluster, a scale out network-attached storage platform for storing high-volume, unstructured data. Photo: Craig Risien, OSU.[/caption]
[/feature]
OSU's Data Center was designed to handle telemetered, recovered, and streaming data for OOI's five arrays that include more than 800 instruments.  Telemetered data are delivered to the Data Center from moorings and gliders using remote access such as satellites.  Recovered data are complete datasets that are retrieved and uploaded once an ocean observing platform is recovered from the field.  Streaming data are delivered in real time directly from instruments deployed on the cabled array.
"The OSU Data Center includes modern storage solutions, Palo Alto next-generation firewalls that ensure system security, and a hyperconverged 'virtual machine' infrastructure that makes the OOI software and system easier to manage and more responsive to internal and external data delivery demands, " explained OSU Principal Investigator Anthony Koppers. "With this equipment now operational at OSU, we are well positioned to seamlessly serve the more than 1 PB of critically important data collected by the OOI to the wide-ranging communities doing marine research and education with ample space to grow well into the future."
Read More