Posts Tagged 'Program update'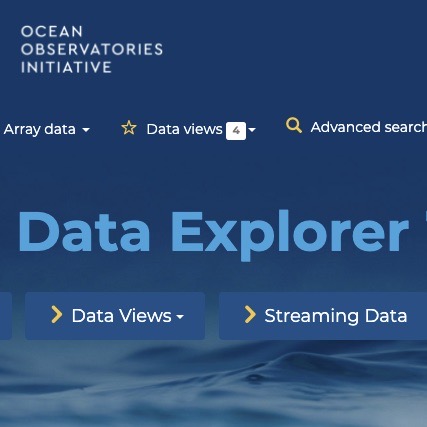 To help make OOI data more accessible, useable, and easily integrated into research and classrooms, the OOI data team has spent the last year developing a new tool that will allow users to discover the data required to meet their needs.  The new "Data Explorer" has been undergoing user testing for the past three months and will be ready for broad distribution in early October.
Data Explorer will allow users to search and download cabled, uncabled, and recovered data, compare datasets across regions and disciplines, generate and share custom data views, and download full data sets using ERDDAP.
"We are really excited about the launch of Data Explorer version 1," explained Jeffrey Glatstein, head of OOI's cyberinfrastructure, who guided a team of data and visualization experts in developing the tool. "It is an excellent tool that offers a variety of ways for researchers, educators – and others interested in ocean observations—to use OOI data to answer their ocean observation data questions. What we've learned over the test period is that additional refinements will be needed, but we first want input from the community, to help identify and prioritize the most important ones.  Subsequent versions will build upon this first release to make the Data Explorer the primary tool to explore OOI data."
Data Explorer contains physical, chemical, geological, and biological ocean observation data collected in near real time. Glatstein and the OOI Data Team worked with Axiom Data Science to develop a system that is both powerful yet user friendly.
Stay tuned. The launch is set for the beginning of October 2020.
Read More